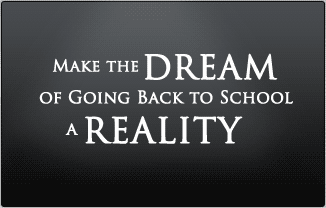 RESUMPTION (2019/2020 ACADEMIC SESSION)
New and returning students of IEcE are expected to arrive on campus on 3rd October, 2019 for the New Academic Session.
Useful links
-FAQ –
What do I need for studies and for the hostel? A Personal Laptop, a mobile phone, a box with lock, small plastic table and chair, a cupboard with locks, buckets, water cans, 2 bed sheets and a pillow with pillowslips, a mosquito net, cooking utensils and a kerosine stove (if you want to cook), mops, and hangers. The Institute will provide a mattress.
Does the Institute feed students? NO! Students are allowed to cook, buy or eat food at campus restaurants.
Can I stay off campus? NO, except on grounds of health, marriage or special verifiable needs. You will however apply to the Provost for off-campus permit.
When can I resume for the new academic session? All students must return to campus on 3 October 2019. Please arrive at the Institute before 2:00 PM so that you can finish your admission process before end of work at 4:00 PM.
How do I locate the Institute? Thinker's Corner – Landmark: 82 Divisional Headquarters (Military Barracks), Enugu Abakaliki Express, behind the National Orthopedic Hospital Enugu, Enugu , Nigeria.
Can I book for a taxi pick up? Yes. Download OMA TAXI APP from PLAYSTORE or APPLE ITUNES STORE. When you get to Enugu, request for a taxi pick up using OMA app. OR use a local tricycle (Keke) with the GOUNI number to bring you to the Institute main gate.
Is there any BANK ATM Machine on campus? Yes. The Institute has GTbank and UBA ATM machine on campus. Other bank ATM can be located in nearby places.
What must I do on reaching campus? You must report at the Admissions Unit between 9:00 AM and 4:00AM, to fill hard copies of the admission and acceptance forms and get a copy of the clearance card to enter the hostel.
What documents do I need to present on resumption?
· Jamb change of institution print out (if Institute of Ecumenical Education is not your first choice)
· Admission letter
· Acceptance form
· Evidence of all payments
· Jamb Result
· O Level results (WAEC, NECO, GCE where applicable)
For enquires, call:
Admissions: 09078266453, 07035135970
General enquiry: Call- 08166715486, WhatsApp- 07032751053, email: info@ieceenugu.edu.ng