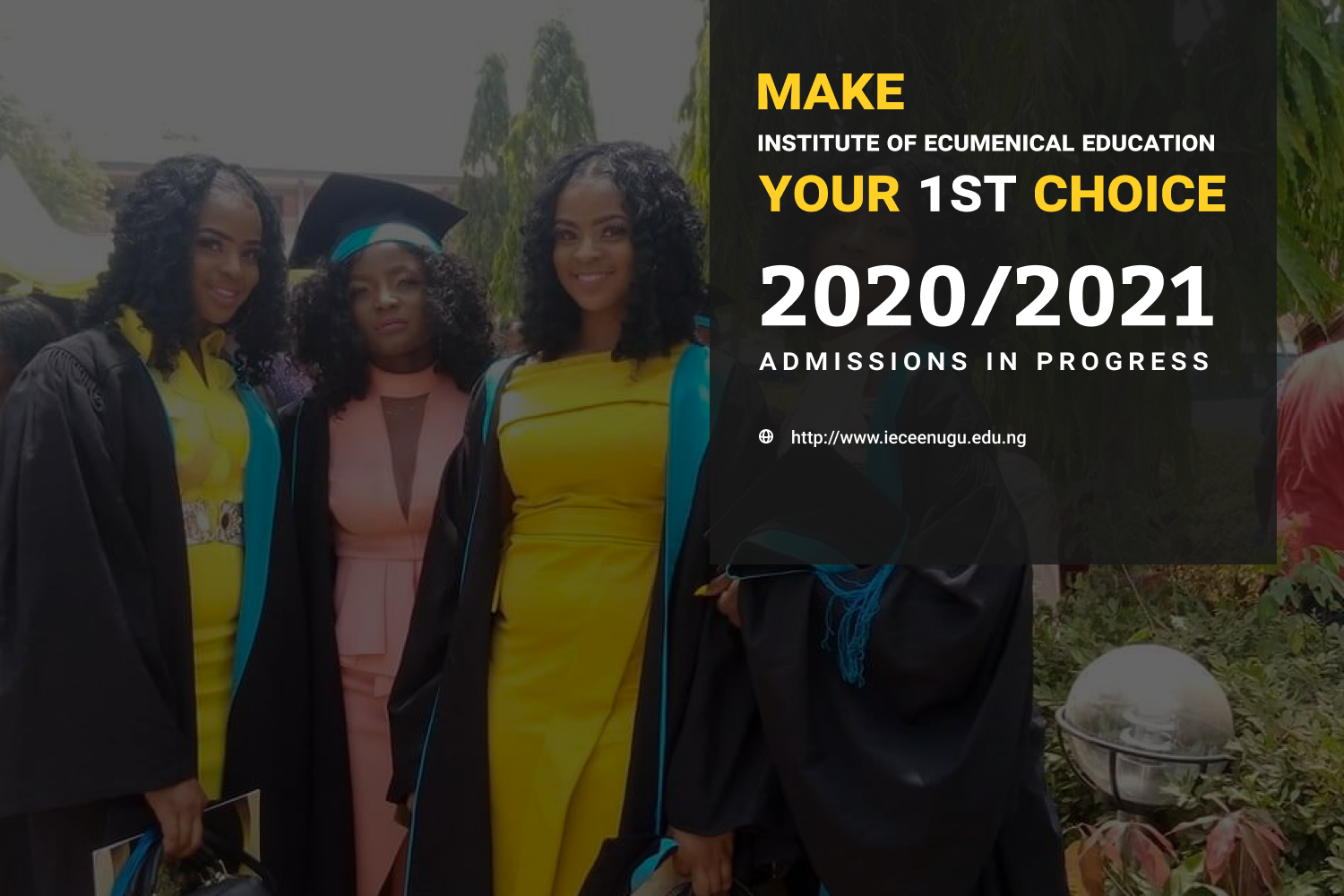 RESUMPTION FOR 2020/2021 ACADEMIC YEAR
This is to inform all staff and students of the Institute of Ecumenical Education that the Provost has on behalf of the Academic Board, approved that the 2020/2021 academic year will resume on Monday, 12 October 2020.
As indicated earlier, only final year NCE students will be returning for the first one month, while the other levels will come back in turns. At each point in time, levels not on campus will continue their lectures online.
In addition, staff spiritual retreat will hold on Monday, 12th October 2020, that is, on that resumption day at 10:00am at Omnium Sanctorum Chaplaincy.
Staff and students are therefore urged to hold themselves in readiness to resumes.
Best wishes.
Dr. Nnamdi N. S. Ene
Registrar