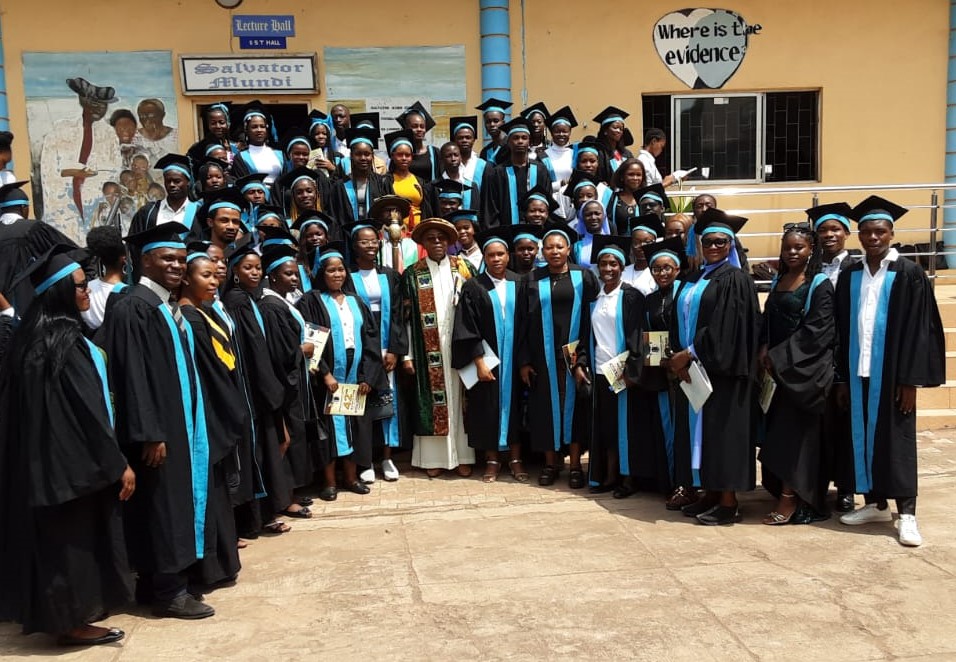 42nd Matriculation Ceremony of the Institute of Ecumenical Education, Enugu
The priority of the management of the Institute of Ecumenical Education, Thinkers Corner Enugu is to make the institution the best college of education in the country.
Correspondent Godwin Umeh reports that the Provost of the institute, and the Director Godfrey Okoye University and its group of institutions, Reverend Father Prof Christian Anieke made this known during the 42nd matriculation of the institution.
Reverend Father Prof Anieke noted that the Institution has overtaken many teachers' training institutions in Nigeria and ranked highly by Webometrics, stressing that the institution had contributed greatly to the training of quality teachers for secondary, primary and nursery schools.
The Provost reaffirmed the commitments of the staff to continue to train spiritually and morally sound graduates in all areas of education and urged the new students to get ready for the task ahead and be determined to achieve their life ambition.
Responding on behalf of the students, Miss Stephanie Chidinma Okoye said they were blessed to be part of the institution that has its root in Christianity and morality.
Miss Okoye who described the Provost, Reverend Father Prof Anieke as a role model, a disciplined and God fearing man, commended him for his good work in the institution.
139 new students took part in the matriculation, of this number, 58 are regular NCE students, 44 Sandwich and 37 Nanny students.