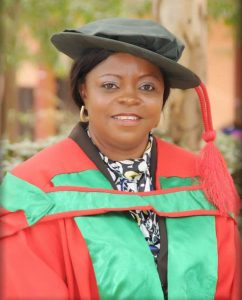 Dr. Enebechi, Regina I.
Director Quality Assurance Unit.
QUALITY ASSURANCE UNIT OF THE INSTITUTE
Quality Assurance is an instrument designed to improve quality of education by encouraging high quality.  Concern for quality education has been of worry in educational discourse in Nigeria.  This concern stemmed from the persistent low performances in public examinations as well as the turnout of low quality graduates at all levels of the education system.
Quality Assurance is looked at from these two perspectives – Internal quality assurance and external quality assurance.
Internal quality assurance: Internal quality assurance means that quality assurance is primarily a responsibility of the Institute/Universities. For instance, "it is the responsibility of the Provost and the Institute to maintain and improve the standards of quality of its academic activities as Nigeria Certificate in Education awarding Institutions (Erinosho, 2004), The continuous monitoring exercises conducted internally by the quality assurance unit in the Institutions/ Universities, are a practical example of internal quality assurance mechanism.  Internal quality assurance is an approach which collects continued information in a systematic way about the quality of its academic departments.  It borders on the policies and mechanisms affected internally to ensure that a particular Institution/University programme, profession or discipline continues to achieve its stated objectives and to maintain standards expected of a higher Institution (Oladosu, 2011).  All good Institutions/Universities engage in periodic assessment and/or audit to ensure that activities in the Institutions are in line with its vision and mission statements.  For instance, the vision statement of the Institute is to produce ecumenically oriented teachers qualified to teach courses up to the post primary level of the educational system.  Its mission is to equip future teachers with the spirit of Christianity, with the ability to hold healthy dialogues and learning experiences with people of varied value orientations irrespective of their educational level, nationality, ethnicity and religion.  The motto of the Institute is 'THAT ALL MAY BE ONE'.
All hands are therefore on deck to ensure that the vision and mission of the Institute is achieved with the quality assurance unit of the Institute as the heart-beat which ensures the following:
Provide guidance and support to other units in Quality Assurance activities in the Institution.
Support and promote the attainment of NCCE (National Commission for Colleges of Education) minimum standards.
Periodically organize internal mock accreditation
Ensure that Institution conducts regular self-assessments of programmes to determine their strengths and weaknesses.
Ensure quality of internal institutional data collection, analysis, dissemination – for management purposes.
Ensuring that the Institute regularly updates self-assessment document.
Act as liaison with National Commission for Colleges of Education on quality assurance issues in the Institution.
Monitoring teaching.
Report to management on a monthly basis or as need arises.
Review external examiners reports and advise relevant action/implementation by management, Deans and HODs.
Serve as the coordinating organ of the Institution in matters of logistics during external assessments.
Perform any other functions as may be required.
External quality assurance: External quality assurance is the process of evaluation or assessment conducted by external agencies from outside the Institute to find out the extent of its compliance with the established standards. There are usually two folds of external quality assurance:
External quality assurance process that involves the National Commission for Colleges of Education.
External quality assurance that involves accreditation by respective accrediting bodies.
It may interest you to note that the Institute has maintained a very remarkable quality for over 38years of its existence. The accreditation team from NCCE that came from Abuja two years ago scored the Institute 100% in all her programmes. This sustenance of quality over these years is a joint effort of the management headed by our amiable and indefatigable Provost Very Rev. Fr. Prof. Dr. Christian Anieke and his management team. I say a big kudos to him and his management team.