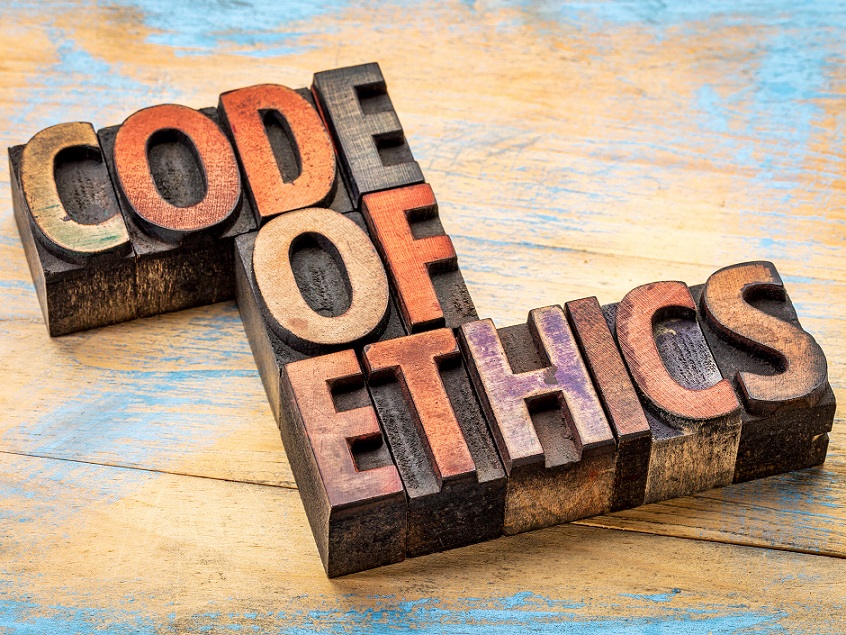 Code of Ethics for Staff and Students
Each new student shall be required to complete the personal data form and return same to the Student Affairs Officer.
The I.D. cards are supposed to be carried by the students at all times. Any loss should be reported to the Students Affairs Office but the student concerned would be required to pay for the replacement of the I.D. card.
Code of Conduct for Staff
Lateness to duty (lecture/office/meeting, etc.) is prohibited.
Absenteeism or malingering is forbidden.
Staff must be well dressed.
Insubordination of staff to superior staff is not allowed.
Taking of alcohol, smoking and doping within College premises are prohibited.
Staff must display financial accountability.
Diligent record-keeping (exam scripts, test scripts, mark sheets, financial account papers, etc.) must be observed by staff.
Farming out test/examination scripts is prohibited.
Sexual harassment is prohibited.
No staff must divulge official secret.
Victimization of students or staff under any guise is not allowed.
Extortion of students under any guise is prohibited.
No staff should take babies into offices (during office hours)/lecture room/exam hall.
Fighting is disallowed.
No staff should condone students' babies in lecture/exam halls.
Bullying on students is strictly prohibited/using abusive word on students.
Staff must abhor cultism and examination malpractice.
Inciting students in any form is prohibited.
Sale of unapproved hand book is prohibited.
Code of Conduct for Students
The following modes of dressing are prohibited:
Seductive dresses (i.e. dresses that reveal parts of the body that should be concealed) e.g. thin-strapped (spaghetti) or strapless blouses, worn without a jacket, transparent or see-through blouses, skimpy shirts or knickers that reveal parts of the body when the wearer bends down, show-me-your chest, backless, sleeveless.
Any clothes/materials that conceal the facial identity of the wearer, (except women in purda) e.g. mask, dark glasses, etc;
Tight clothes, e.g. legies, body hugs, pencil trousers, tight blouses/skirts/trousers etc;
Wearing more than a pair of earring;
Dangling earrings, nose fixed eyelashes and ankle chain;
Skirts that are above the knees (mini), except for sporting purposes;
Tight blouses that are above the hips;
Chest/breast/hip/arm-pit/tummy-revealing dresses;
Wearing, publicly, under-clothing (e.g. singlet) except for sports purposes;
Long tight skirts, slit in front or at the sides so that they reveals sensitive parts of the body as the wearer moves;
Immodest make-up;
Wearing earring(s) by male students;
Colouring of hair, perming, jerry curling, hair-plaiting/weaving, keeping of long nails, wearing of artificial finger nails by male students;
Apparels with cultic inscriptions;
Wearing of sleeveless vest, medallions, jeans with holes, scarfs, head bands, bath-room slippers, and unbuttoned shirt.
Loose ties, distractive knocking shoes.
Bathroom slippers in lecture rooms, except for medical reasons;
T-shirts with obscene inscriptions;
Shirts without buttons or not properly buttoned, revealing the wearer's chest unduly;
Ass level/earth level/sagging trousers;
The following conducts are forbidden:
No students should carry babies into lecture/test/exam venues;
Students not wearing their I.D. Cards within the College premises.
Fighting, within and outside the College premises, noisy exchange of word or abuse;
Stealing/robbery/burglary/fraud/forgery;
Cult membership/activities;
Dragging feet on the floor in lecture rooms, offices, halls or library;
Disturbing, loud-talking in the library;
Dropping dirts/waste on ground in College premises;
Insubordination (rudeness) to staff performing his/her legitimate duties;
Exam malpractice;
Cell phone ringing and call taking during lectures;
Rape and related sexual offences.
Alcohol/Drugs
Sexual harassment